Looking for one last weekend away before school starts and fall gets into full swing? Here are 14 great small towns just a short drive away from Seattle! ‪#‎seattlesummer‬ ‪#‎smalltownusa‬
‪#‎realestate‬ ‪#‎smalltown‬ ‪#‎bethghomes‬ ‪#‎kellerwilliams‬ ‪#‎seattlerealestate‬


14 small towns near Seattle you need to visit right now – Curbed Seattle
There's so much to see and do in Seattle but we understand. Sometimes you just need to get away. It's a good thing there are so many great small towns and getaways nestled within driving distance of the city. That makes it pretty eay to plan a day trip or simple overnight without needing to book a plane ticket.
Looking for some really, really good bread? Head to Edison. Want to be wowed by Victorian architecture? Definitely make a trip over to Port Townsend. Want to take a trip back in time? Try Scandinavian Poulsbo or Bavarian Leavenworth. No matter where you choose to visit, these small towns all offer much to see, eat, and do.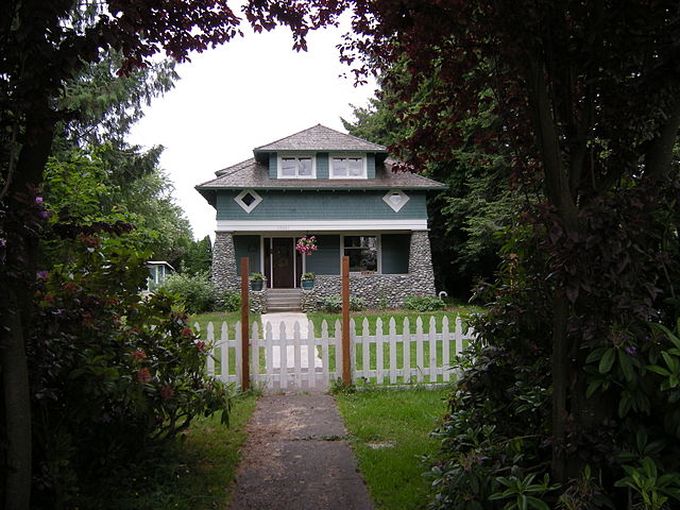 1 Carnation
Fun fact. The town was originally known as Tolt but changed itself to Carnation to honor the Carnation Milk Products Company. Kinda weird. But Carnation today is a great place to go when you want to go berry picking in the summer or pumkpin picking in the fall. Seek out Camlann Medieval Village, a living history museum of a medieval English village, as well.
4621 Tolt Ave
Carnation, WA 98014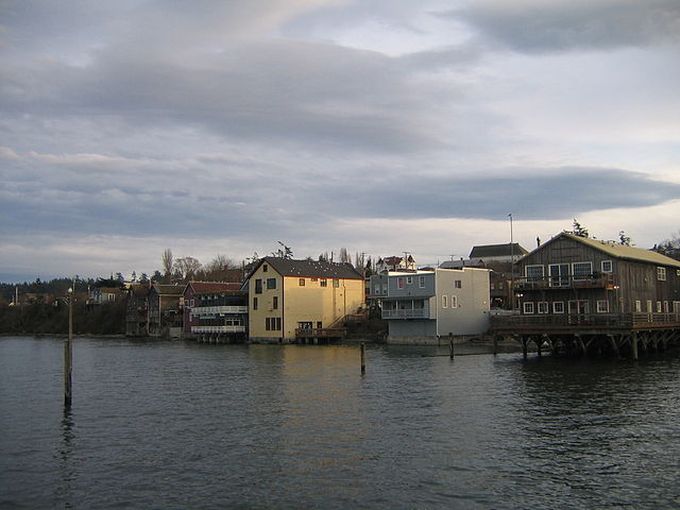 2 Coupeville
Right in the middle of Whidbey Island, Coupeville satisfies two sides to your day-tripping needs. Because it's on the skinny neck of the island, the town itself touches both east and west coasts. The east drops you into a delightful main street with authentic Victorian buildings and Penn Cove mussels. The west takes you to Ebey's Landing National Historical Reserve, a beautiful green mixture of farmland and forest.
4 Front St NW
Coupeville, WA 98239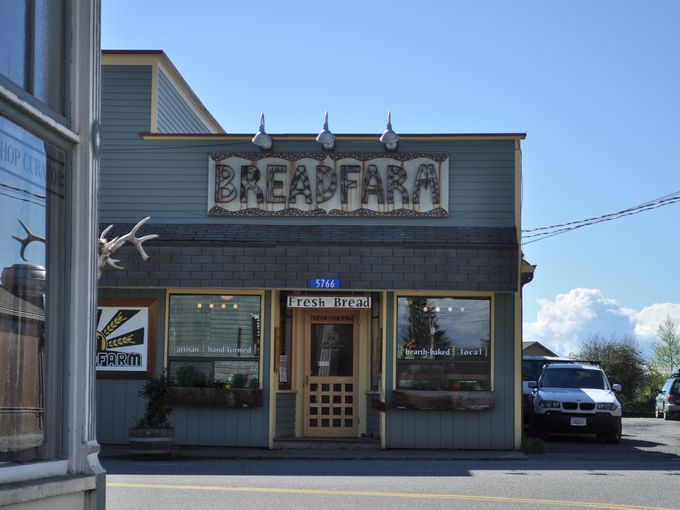 3 Edison
One word: Breadfarm. Okay, that's two words made into one word, but this isn't about semantics. It's about other-worldly bread (and graham crackers), That's a good enough reason along to visit but this old timber town has been remade by artists and artisans and is now stocked with places to eat and shop that make for a great respite between Bellingham and Seattle. There's even a folk song about the town because of course.
5766 Cains Ct
Bow, WA 98232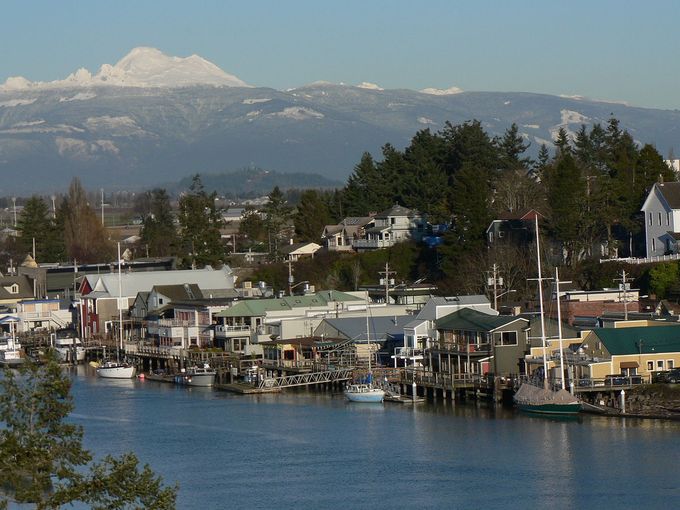 4 La Conner
This waterfront village on the Swinomish Channel is a good place to visit in the summer or fall when you're looking for a walkable destination full of specialty shops,historic buildings and restaurants. It's a great place to visit in the spring since you'll have to make your way through the tuilp fields to get there from the highway. It's a prime stopping spot during the Skagit Valley Tulip Festival.
402 Morris St
La Conner, WA 98257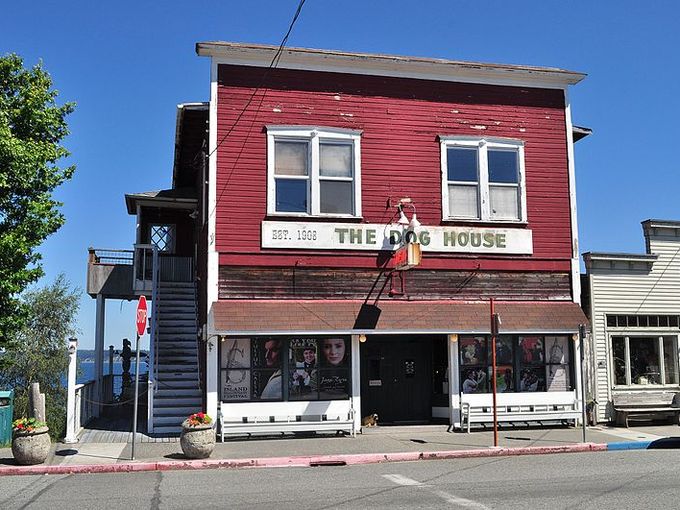 5 Langley
Near the southern end of Whidbey Island, you'll find Langley tucked away in one of the corners. Once there, the quaint town is a loop of coffee shops, restaurants, shops, and art galleries. Some top picks include Useless Bay Coffee Company or The Braeburn for breakfast/lunch as well as Prima Bistro for dinner. Keep an eye out for passing whales by the Boy and Dog statue and then ring the brass bell at Seawall Park if you see one.
121 Second Street
Langley, WA 98260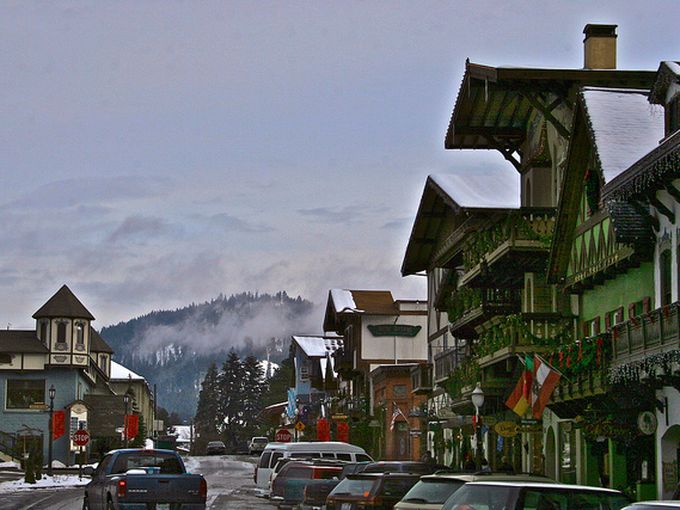 6 Leavenworth
You might think Leavenworth is only for the winter but it's much more of a year-round tourist destination, This small town is nestled in the Cascade Mountains and although it was once a logging town, it's been remade into a Bavarian village. We don't know what it's like in Bavaria but this sounds like as good of an approximation as you're going to get. Old world charm, German cuisine, and festivals like Maifest mean there's always something to try here. Or you could just head to the mountains for hiking, skiing, or anything else one does in the mountains.
940 US-2
Leavenworth, WA 98826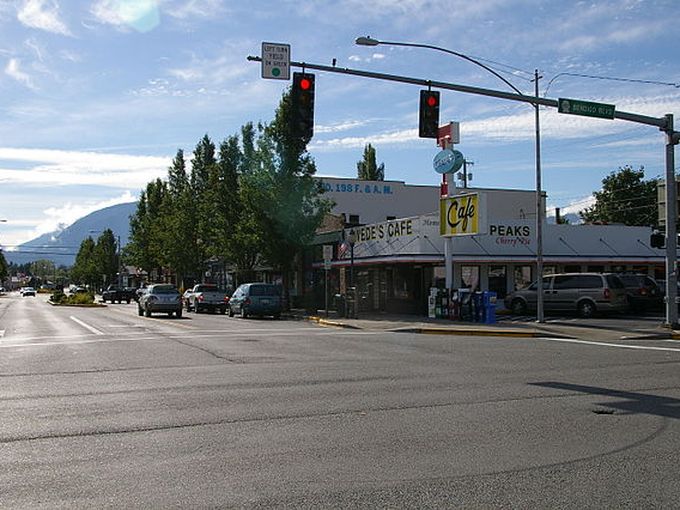 7 North Bend
Twin Peaks completists will want to take a trip here. Stop by Twede's Café for a "damn good cup of coffee" and some cherry pie. Take your picture with the Giant Log from the opening credits. Try to find the spot in front of Mount Si from the opening as well. You can also do non-Twin Peaks things here, like climb Mount Si or visit the Snoqualmie Valley Historical Museum.
137 W North Bend Way
North Bend, WA 98045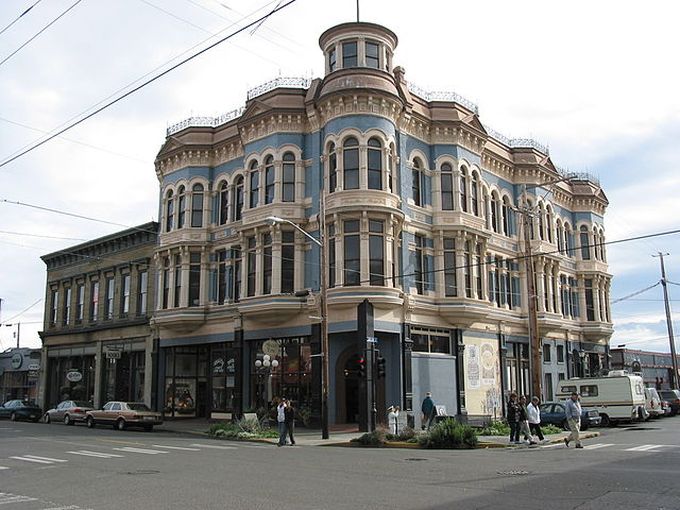 8 Port Townsend
You can drive here in a day, no problem, though you'll probably want to take the ferry via Whdibey Island for a more enjoyable trip. The main drag is lined with historic buildings from the 19th century and early 20th. Take a side trip up the hill and peruse some of the classic Victorian homes still standing. If you've got time, consider catching a movie in the Rose Theatre's Starlight Room, complete with comfy couches and food service.
235 Taylor St
Port Townsend, WA 98368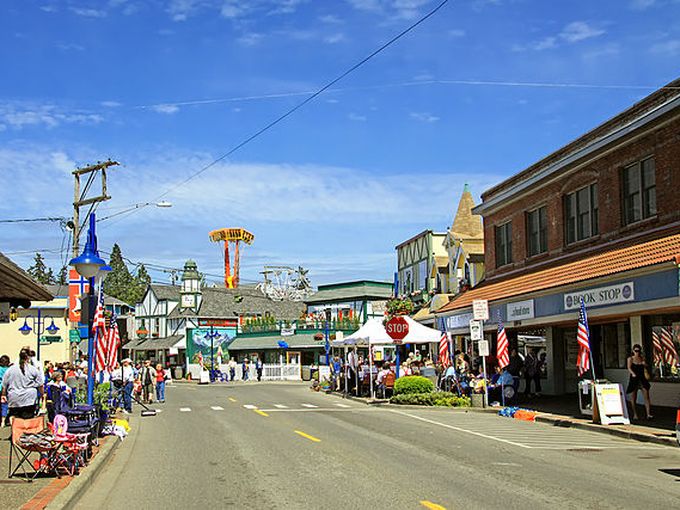 9 Poulsbo
With many Scandinavian immigrants making up the early founders of the city, downtown Poulsbo has become a tourist attraction thanks to a Scandinavian theme that includes buildings and shop offerings. If you're gonna go to Poulsbo, you have to try the Poulsbo Bread. Located on Liberty Bay, many visitors love to travel by boat coming or going. There's three marinas to choose from.
200 Moe St NE
Poulsbo, WA 98370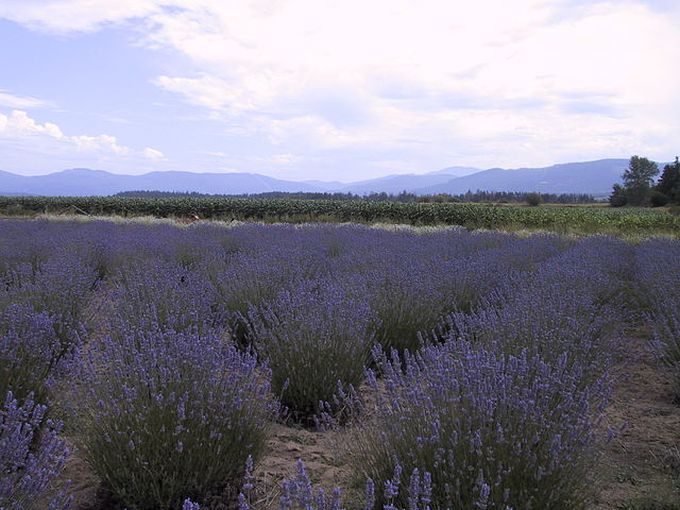 10 Sequim
The "Lavender Capital of North America" is said to rivaled by only France in terms of production, so we hope you like lavender. If not, there's still lots to offer here. The Dungeness crab is plentiful and you can explore for yourself on the Dungeness National Wildlife Refuge, home to over 250 species of animals. Keep an eye out for the Roosevelt elk who roam nearby as well.
1192 E Washington St
Sequim, WA 98382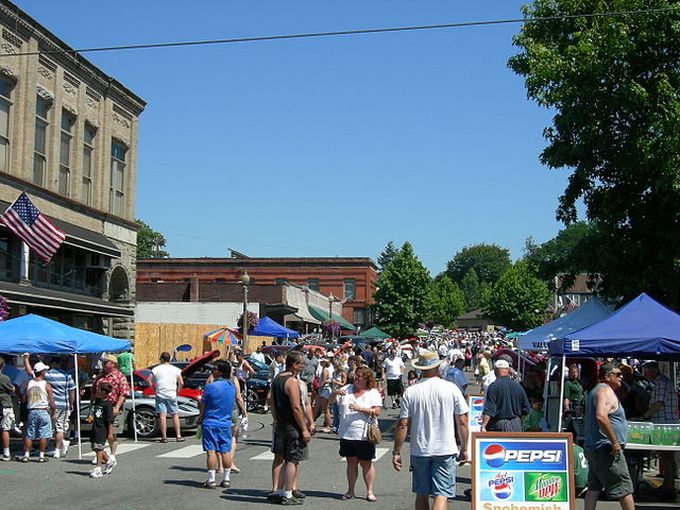 11 Snohomish
Antiques fans look no further. Snohomish is referred to as the "Antique Capital of the Northwest" and the entire Snohomish Historic District is listed on the National Register of Historic Places. So it's like an antique place full of antique shops full of antiques. Mind blown.
1301 1st St
Snohomish, WA 98290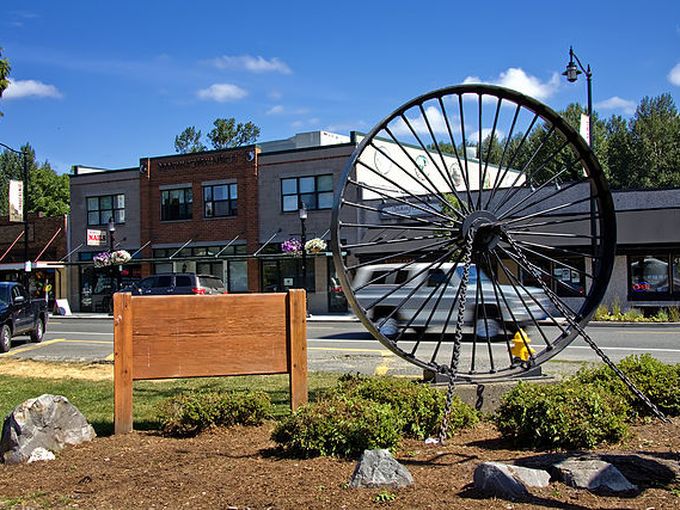 12 Snoqualmie
Obviously, people flock to Snoqualmie to see Snoqualmie Falls, made famous for it's inclusion in Twin Peaks (though it was still plenty famous on its own). However if you stick around and check out the Historic District, you'll find a nice area to spend the day full of shops, restaurants and the Northwest Railway Museum.
34825 SE Douglas St
Snoqualmie, WA 98065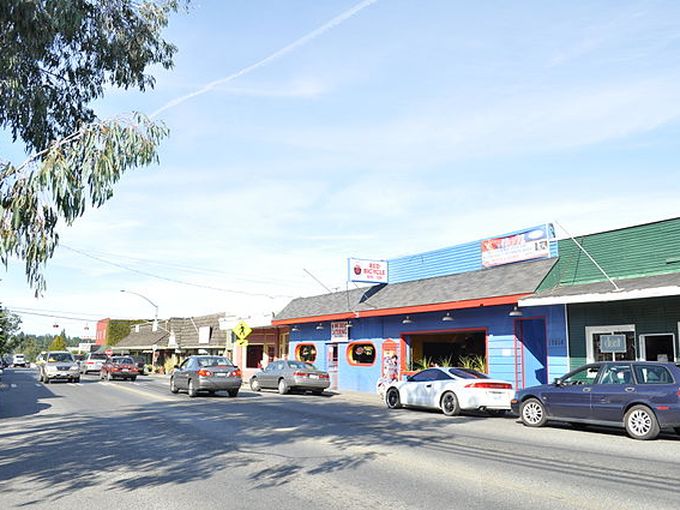 13 Vashon
We've listed a lot of Vashon homes on this site and it's only a 20-minute ferry ride away from Seattle but if you've never made it over, you might want to remedy that. Vashon offers a sweet downtown to walk through full of stores, shops, and restaurants. And then explore the island itself (well, both islands, don't forget about Maury Island) and you'll find a mix of old farms and new homes, not to mention some nice beaches.
20622 Vashon Hwy SW
Vashon, WA 98070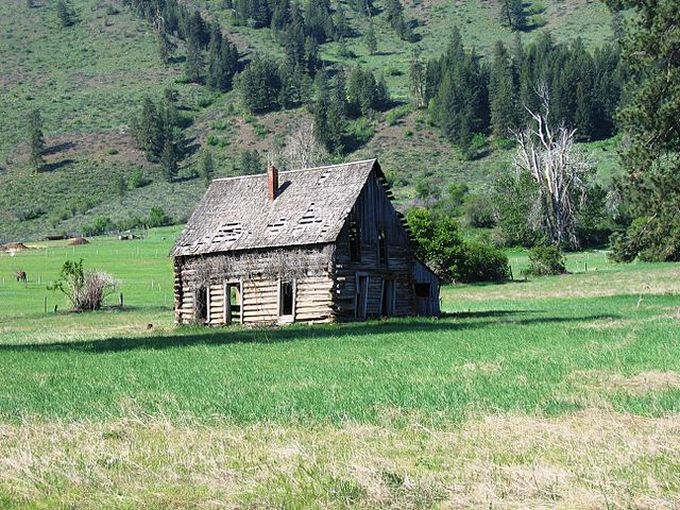 14 Winthrop
If you head to Leavenworth to feel like you're in old-world Germany, you head to Winthrop to feel like you're in the old West. In the heart of Methow Valley, Winthrop offers up shops with Western storefronts and wood boardwalks, but it's also a great place to experience the outdoors. It has over 120 miles of cross-country skiing trails and access to everything the Cascades has to offer.
134 Riverside Ave
Winthrop, WA 98862
© 2016 Vox Media, Inc. All rights reserved.